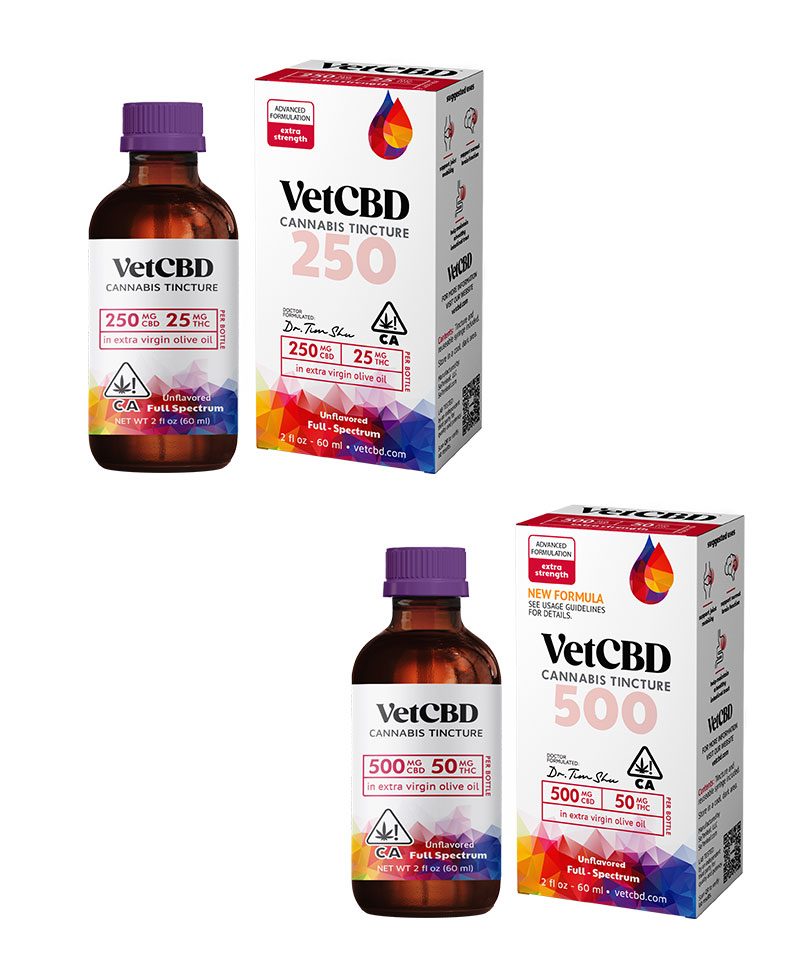 VetCBD 10:1 Extra Strength Formula
Our 10:1 Extra Strength CBD:THC Tincture is formulated for cases needing increased support.
Recommended uses include:
Support joint mobility
Support normal brain function
Help maintain normal GI health
Easy to measure
Doctor formulated
Complimentary support from medical professionals
Premium ingredients
Every batch of our products is tested by state-certified laboratories in accordance with California cannabis testing regulations to ensure quality and safety.
New to cannabis? We recommend starting with our award-winning
20:1 tincture.
PROP 65 WARNING: This product may contain chemicals known to the State of California to cause cancer, birth defects or other reproductive harm. Women who are pregnant, breastfeeding or at risk of being pregnant should avoid direct or indirect exposure to this product as they may expose their Child to an increased risk of cancer, birth defects, or other reproductive harm. The user of this product knowingly and voluntarily assumes any all risk including, but not limited to, at risk of cancer, birth defects or other reproductive harm, from exposure to this product and/or any chemical contained within it. For more information go to
www.P65Warnings.ca.gov
.
START LOW, AND GO SLOW.
Visit our calculator to determine the recommended dosage by weight. Our recommendation is always to start with a smaller amount first and increase as needed based on our dosage calculator to find the dose that provides the desired benefits